NEW DATE TO BE CONFIRMED IN COMING WEEKS
E-REWARD ANNUAL CONFERENCE FOR REWARD LEADERS
2021 LONDON
Our 13th annual conference for reward leaders promises to be one of the biggest gatherings of Heads of Reward in the UK in 2020.
150 FREE TICKETS FOR HEADS OF REWARD
Venue: Grand Connaught Rooms near Covent Garden
We have 150 free tickets reserved for Head of Reward, Comp & Ben Directors, HR Directors (in-house only) at this two-day conference. More information about the agenda and our new speakers will be released shortly.
---
A team of our top reward researchers make it their business to know your business. They spend hours and hours interviewing senior reward people in the UK to research and compile an accurate picture of the UK reward scene each year. They monitor trends, track new ideas and report everything back in time for us to present a clear, concise picture of everything happening in your industry TODAY and a forecast for TOMORROW.
E-reward's research and specialist expertise condensed into two days of updates, developments and hot topics. Attend our latest annual compensation and benefits conference and you'll learn everything we think you'll need to know to stay on top of all the latest reward developments.
This annual event offers:
Comprehensive reward updates and commentary
Case studies from practitioners in leading organisations
Access to all the latest thinking on reward
---
Networking and interaction
The conference has been designed so that it features numerous networking opportunities – including a drinks reception at the end of day 1 – allowing you to refresh your relationships, learn from your peers and meet new contacts. We also want to encourage as much participation and interaction as possible, so we'll leave lots of time for delegates to submit questions, debate, comment and exchange views and ideas with the speakers and interact with other delegates.
---
Who attends
100+ senior reward practitioners. More than nine in ten attendees are Heads of Reward/Directors of Comp & Ben in private businesses employing more than 1,000 people. But the event is suitable for anyone involved or interested in reward across the private and public sectors:
Reward and HR directors; Heads of Reward; Reward Managers and other Compensation and Benefits specialists; HR professionals with responsibility for reward; Reward consultants.
THE VENUE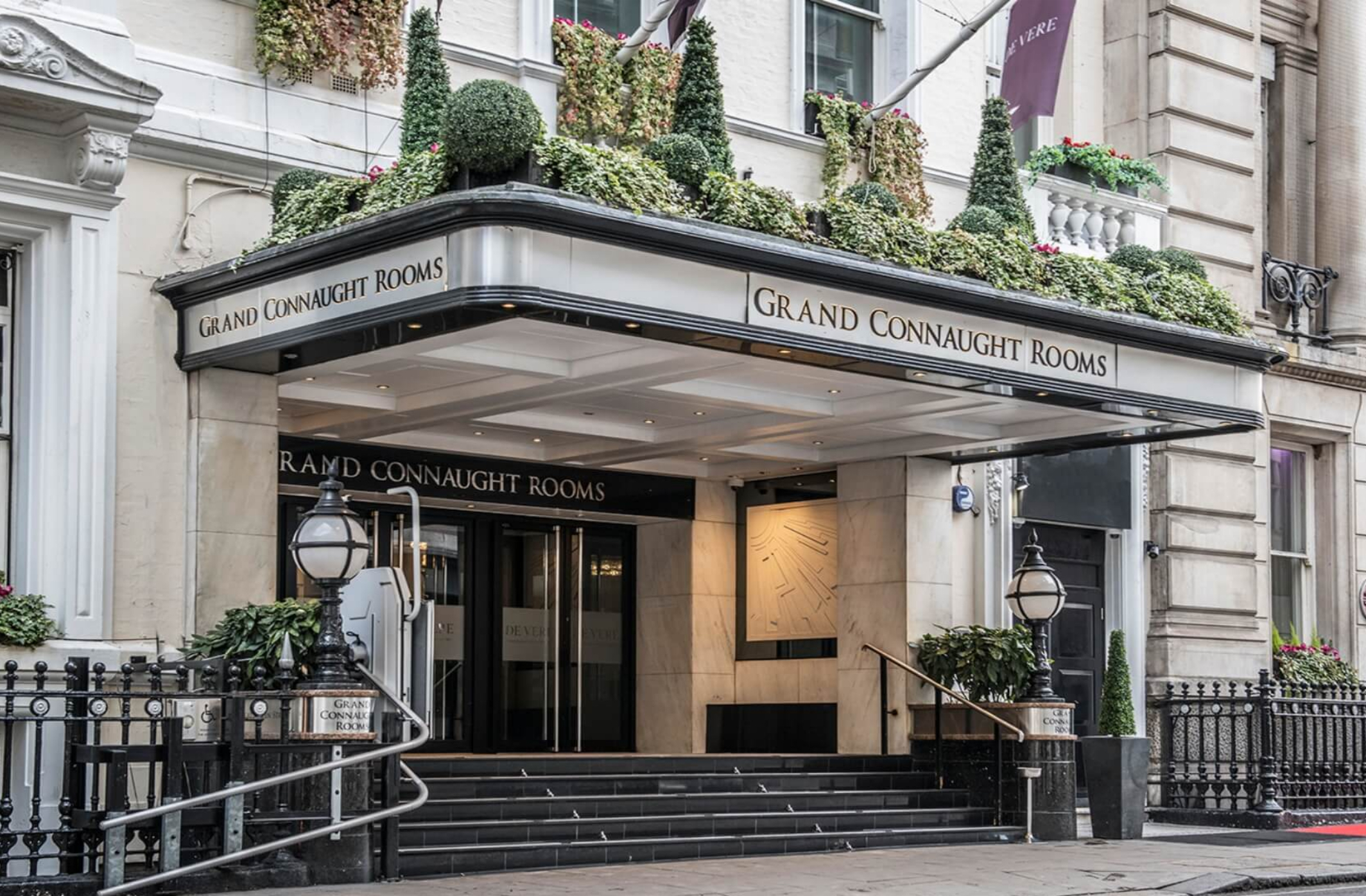 Grand Connaught Rooms, 61-65 Great Queen Street, London WC2B 5DA: www.devere.co.uk/grand-connaught-rooms
Situated near Covent Garden and Holborn, Grand Connaught Rooms with its palatial interiors, crystal chandeliers and central London location is well known as the home of the FA, hosting showcase events for The British Racing Drivers Club, and is famous for its red-carpet events.
Grand Connaught Rooms is in the heart of Covent Garden just minutes from Holborn tube station (Piccadilly and Central lines) and Covent Garden (Piccadilly), offering direct access to Heathrow.
It's just a short taxi ride from London Euston, Kings Cross and St Pancras International train stations. The venue is over the bridge from Waterloo Station, a 15-minute walk away.