The 11th Annual E-reward Conference
Date: Thursday, 2nd November 2016 & Friday, 3rd November 2017.
Duration: Two days.
Venue: London.
Fees: Just £400 + VAT per delegate. Free of charge for Heads of Reward, Comp & Ben Directors etc in organisations with more than 1,000 employees.
Headline sponsor:

Premium sponsor: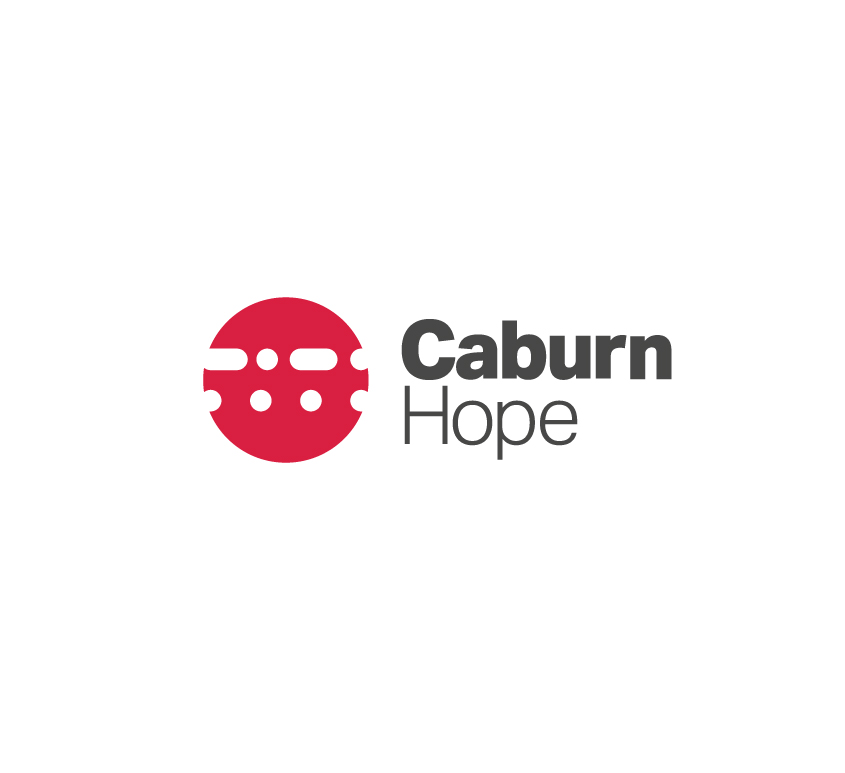 A team of our top reward researchers make it their business to know your business. They spend hours and hours interviewing senior reward people in the UK to research and compile an accurate picture of the UK reward scene each year. They monitor trends, track new ideas and report everything back in time for us to present a clear, concise picture of everything happening in your industry TODAY and a forecast for TOMORROW.

E-reward's research and specialist expertise condensed into two days of updates, developments and hot topics. Attend our latest annual compensation and benefits conference and you'll learn everything we think you'll need to know to stay on top of all the latest reward developments.
This annual event offers:
Comprehensive reward updates and commentary
Case studies from practitioners in leading organisations
Access to all the latest thinking on reward
Premium sponsor: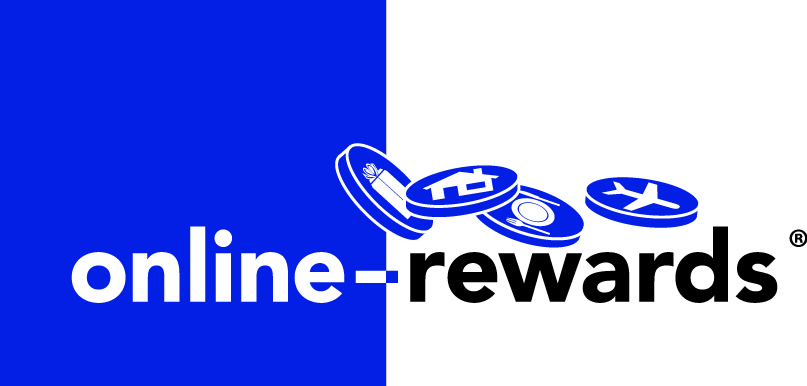 Standard sponsor:

> Download 2017 conference guide [PDF] – Agenda, Speakers, sponsors

Networking and interaction
The conference has been designed so that it features numerous networking opportunities – including a drinks reception at the end of day 1 – allowing you to refresh your relationships, learn from your peers and meet new contacts. We also want to encourage as much participation and interaction as possible, so we'll leave lots of time for delegates to submit questions, debate, comment and exchange views and ideas with the speakers and interact with other delegates.
Who attends
100 senior reward practitioners. More than nine in ten attendees are Heads of Reward/Directors of Comp & Ben in private businesses employing more than 1,000 people. But the event is suitable for anyone involved or interested in reward across the private and public sectors:
Reward and HR directors; Heads of Reward; Reward Managers and other Compensation and Benefits specialists; HR professionals with responsibility for reward; Reward consultants.
---
Korn Ferry is the preeminent global people and organizational advisory firm. We help leaders, organisations and societies succeed by releasing the full power and potential of people. Our nearly 7,000 colleagues deliver services through our Executive Search, Hay Group and Futurestep divisions.
Tel: 020 3819 2155
Email: UK.Enquiry@KornFerry.com

Web: https://engage.kornferry.com/Pay-ereward
---
Caburn Hope is a group of global award-winning communication experts, designers and strategists. Since 1993, we've been creating and delivering inspirational marketing-led HR campaigns for some of the most progressive brands in the world – companies who believe that inspired employees are more emotionally invested in the success of the business.
From strategy to digital, our specialists work with HR teams to generate employee participation with their initiatives.
Using the latest technology and insights, we decode your objectives and deliver inspired communication solutions to ensure employee engagement.
Much of our work is within reward and recognition.
Tel: 01273 480404
Email: c.hopkins@caburnhope.co.uk
Web: www.caburnhope.co.uk

---
Online Rewards is a technology and marketing services agency. We help our clients create engaging and meaningful employee experiences with a combination of technology, communication tools, business intelligence, and rewards. We are experts in creating employee experiences that reinforce key company values, helping them align their reward and recognition initiatives with business objectives to transform cultures and align employee and company objectives. From simple peer-to-peer and manager spot award recognition programmes to complex, multi-faceted custom solutions, Online Rewards delivers unique programmes tailored to each of our clients.
Since 2002, Online Rewards has designed, developed, and supported over 450 custom employee reward and recognition programmes. We have received multiple awards and touched millions of lives. Let us help you build a positive company culture that recognises employee contributions and inspires them to help deliver results.
Tel: 0208 985 7795
Email: Michael.Levy@online-rewards.com
Web: www.onlinerewards.co.uk / www.online-rewards.com
---
PROGRAMME
---
KEYNOTE ADDRESS

---
SOLVING THE PRODUCTIVITY PUZZLE THROUGH REWARD
Mark Thompson, Head of Reward Consulting, UK & Ireland, Korn Ferry Hay Group and Ben Hubbard, Director EMEA, Engagement & Culture CoE, Korn Ferry
UK productivity continues to lag behind major trading partners in countries such as the US, France and Germany. In this session, Korn Ferry consultants will explain the role reward can play in boosting engagement and therefore employee effectiveness. They will share some unique data from their vast global pay databases on the link between total reward and productivity, and share some specific client examples. With people continuing to be central to the future of work, this session will help you to see the direct correlation between the investment your company makes in people, and the outcomes your leaders seek to achieve.

---
GENDER PAY REPORTING

---
GENDER PAY GAPS – SO WHAT?
Jane Baalam, Director, Reward Risk Management and Luke Menzies, Director, Menzies Law
Behind both large and smaller gender pay gaps there lurk a multitude of both structural and legal risk management issues that employers need to address. Based on our extensive recent GPG/EPA/legal work with medium and large organisations, we will explore five key challenges for employers:
Ineffective pay grading and structures
Lack of transparency
Lack of process – no job evaluation, no salary benchmarking, no follow-up overview of the outcomes
Line managers' lack of understanding of the outcomes of their decisions
The knee jerk reaction
We will also emphasise why now is the time for every GPGR employer to hold an equal pay audit, outline how it's done and show its ability to highlight areas of prime legal risk.
A TIME FOR CHANGE – DOING REWARD DIFFERENTLY
Paul Bissell, Founder and Director of Consulting, Strategic Reward Solutions
The implications of gender pay auditing will highlight inherent issues in the traditional approach to both pay and bonuses. Paul will examine what needs to change, why and how it might look in the future.
Should you/can you, systemise your approach to pay?
What are the issues?
What are the wider implications of the changing face of rewards for the future?
PANEL SESSION
Jane Baalam, Director, Reward Risk Management
Luke Menzies, Director, Menzies Law
Paul Bissell, Founder and Director of Consulting, Strategic Reward Solutions

---
FUTURE REWARD
---
PAY (AND REWARD?) TRENDS AND ISSUES
Duncan Brown, Head of HR Consultancy, Institute for Employment Studies
Context: the worst decade for 200 years?
The broken links: between pay and productivity, pay and employment and pay and engagement
Are pay awards too low? The evidence
Remember skills-based pay?
Total rewards, too much fluff?
Financial wellbeing, the new total reward?
Moving forward . . .
RE-THINKING REWARD FOR THE DIGITAL AGE

Daniel Hibbert, Independent Reward Consultant and Author

Why reward needs to change
A new model for thinking about reward
Some practical ideas for making reward work better
FUTURE-FACING REWARD COMMUNICATIONS
Christopher Hopkins, Director and Lead Communication Consultant, Caburn Hope
Delivering real value from even the best reward strategy is dependent on an equally effective communication strategy. Now and moving forward there has never been a better opportunity or need for leveraging reward to inspire people to perform and to recognise that reward is a key element at the core of any organisational change. This session will showcase how many forward-thinking organisations are applying their reward communication strategy for the next few years.
This will include a presentation on communication strategy and implementation incorporating:
Reward subject matter
Audit and review
Change
Channels
Data
Engagement
EVP
Talent
Five future-facing trends
The session will also include case studies from leading brands.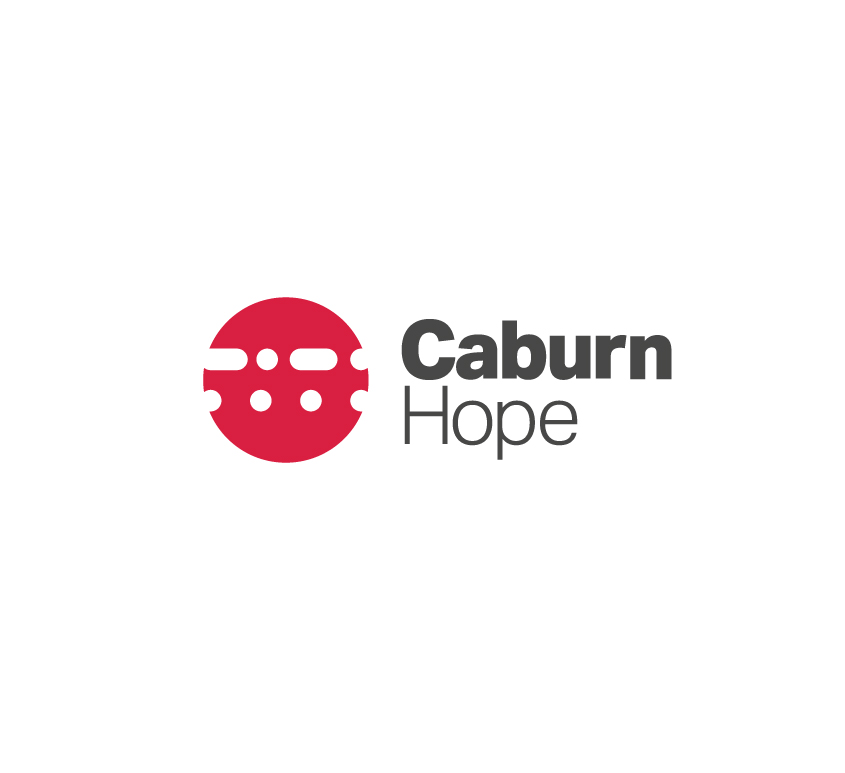 PANEL SESSION
Daniel Hibbert, Independent Reward Consultant and Author
Duncan Brown, Head of HR Consultancy, Institute for Employment Studies
Christopher Hopkins, Director and Lead Communication Consultant, Caburn Hope
---
RECOGNITION AND NON-CASH REWARD
---
REWARD OR RECOGNITION; GET IT RIGHT
Michael Rose, Director, Rewards Consulting
Why is recognition so critical?
How can you maximise impact?
How does non-cash beat cash?
How do you make it happen?
Whilst we often talk about 'reward and recognition', they are very different. If you get them confused, you will lose value. However, recognition programmes typically sit with the reward professionals, although this can be the worst thing to do. In this session, Michael will discuss these issues and show how recognition and non-cash reward can deliver much greater value to the organisation than cash types of reward.
LEVERAGING EMPLOYEE RECOGNITION AS AN ENGAGEMENT STRATEGY
Michael Levy, President, Online Rewards
In this interactive presentation, you will learn how meaningful employee recognition is being used as a catalyst for driving employee engagement. Best-places-to-work employers are utilising creative and inexpensive solutions to driving employee engagement, and are finding that recognition is one of the most effective ways to deliver results.
Attend the session to hear from industry thought leader, Michael Levy, who has been responsible for the planning and execution of over 400 enterprise reward and recognition programmes worldwide. His presentation will detail what separates sophisticated employee recognition strategies from the antiquated 'catalogue and lapel-pin' programmes of yesteryear.
Given that millennials represent almost the majority of employee populations, companies must move their recognition practices forward to encourage and embrace a multi-generational, diverse, and technology-infused population. Only then, can organisations leverage the enormous power of results-driven recognition. When the majority of employee surveys come back with, 'I don't feel recognised' there is a problem. But more importantly, a solution.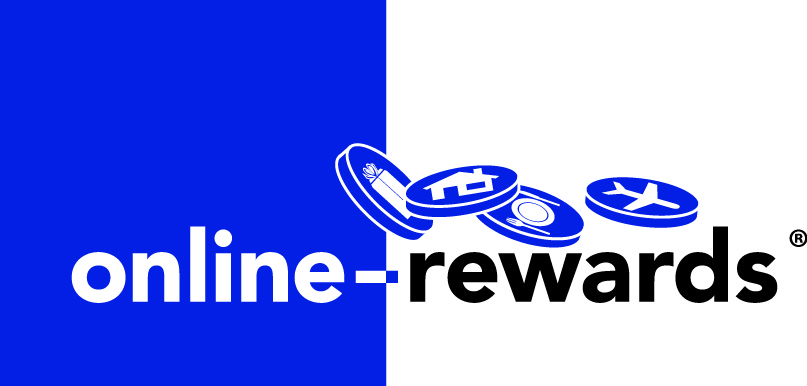 PANEL SESSION
Michael Rose, Director, Rewards Consulting Limited
Michael Levy, CEO, Online Rewards
---
REWARD ATTITUDE
---
THE AMAZING RENAISSANCE OF JOB EVALUATION: HOW A 20TH CENTURY MILLSTONE IS TRANSFORMING ITSELF INTO THE 21ST CENTURY'S MOST POWERFUL BUSINESS TOOL
Alan Gibbons, Director, The Reward Practice
In the United States, decades of slavishly following market pay (and its 50th percentile holy grail) have now given way to a strong desire for structure and stability, both aligned with good talent management practices. To remain competitive, they have little choice.
In Europe, traditional equity-based internal reward structures can no longer ignore the real world's external pay market, characterised by a mobile, well-informed workforce who shun their parents' virtues of loyalty and patience. A pedestrian, myopic approach to rewards will not cut it with those whom we must engage with and motivate.
We have been taught that we must try and bring these unlikely bedfellows together, but be honest, it never was a complete success. There is a lot at stake – we can no longer plod along as before – our total rewards structures must be sharp, current and compelling, delivered with panache. The next generation of job evaluation techniques blends work and worth in a way that has never been seen before, creating systems which work for all and are delivered at the right price.
This session will look at three recent case studies from the US, UK and Europe, showing how simple techniques to embrace both the market and internal equity can be applied. Alan will share tools which are easy to understand and which get the transformation done in weeks, not months or years.
Join Alan, a youthful veteran of over 300 job evaluation projects, on a journey of discovery. Empower your team to take ownership – no external help necessary.
---
THE ROLE OF DATA AND BEHAVIOURAL SCIENCE IN REWARD
Vicki Badham, Director, Nimmer Partners
The increased application of data analytics and the interpretation of that data using behavioural science insights are both trends that reward teams can ill afford to ignore. So what is the impact of more sophisticated data analyses on reward and how can this data inform reward decisions? In addition, how can behavioural science help with the interpretation of data and gaining an understanding of employees' reactions to reward?
Vicki's presentation will explore both of these areas in detail using insights from the latest research, backed up with examples from her client work and will provide a practical summary of what reward teams need to know to be equipped to proactively respond to these two leading-edge trends.
---
CASE STUDIES
---
COUNTRYWIDE: IMPLEMENTING A COST-EFFECTIVE BENEFITS STRATEGY
Neil Goodwin, Reward Director, Countrywide Plc
Property services company, Countrywide, has devised a two-phase approach to developing and implementing a cost-effective benefits strategy over the past few years, including the introduction of an award-winning voluntary benefits scheme. Neil will discuss the challenges of aligning benefits with employees' preferences and designing a benefits strategy fit for a diverse 11,000-strong workforce across more than 1,000 locations in the UK.
Countrywide has diversified and grown quickly in recent years from an estate agency into the largest full-service property organisation in the UK – the greatest proportion of its annual revenue now comes from services such as lettings and conveyancing rather than just sales. The company was listed, not for the first time, in 2013 and has grown aggressively through acquisition since – bringing challenges in terms of legacy terms and conditions and inconsistent reward and benefits.
---
LAIRD PLC: EMPLOYEE SHARE PURCHASE PLANS (ESPPs) – ARE THEY REALLY WORTH IT?
Tom Blake, VP, Corporate HR & Group Head of Reward, Laird Plc
Why have an ESPP?
Uptake and impact of the ESPP on driving an employee ownership mindset
Evaluating the effectiveness of the ESPP on company culture
TERMS AND CONDITIONS
Under no circumstances will we share any of your registration information with third parties without your permission.


Fees
Booking charge and card processing fee payable on credit card booking.
It is a condition of booking that the fee is payable in advance of the event.
Payment terms
Payment (by BACS, cheque or credit card) to be received no later than 30 days from date of invoice, or BEFORE the start of the event, whichever is sooner.
Each ticket covers attendance for one person only for the duration of this two-day event, and includes attendance at all of the sessions, coffees and teas, lunch on both days, a drinks reception at the end of Day 1, as well as conference documentation (PDF only).

This is a fixed fee applicable for full or partial attendance.
Conference documentation
Conference documentation can be downloaded in PDF format from our special conference presentations web page ahead of the event. No hard copies of the documentation will be available on the day of the conference.
Cancellations
Delegates who advise E-reward.co.uk of their cancellation in writing (by email) by 12 noon, Tuesday 3rd October 2017 will have their fees refunded – less a 25% administration fee. No refund will be made for cancellations received after 12 noon, 3rd October 2017 and failure to attend after confirming the booking will be subject to the same terms.
Joining instructions
Final conference details and a venue location map will be sent to delegates once payment has been received.
Hotel accommodation
Delegates are responsible for their own accommodation.
Terms and conditions
The programme is correct at the time of printing. However, we reserve the right to alter or cancel the programme due to circumstance beyond our control.
Where circumstances force E-reward.co.uk to cancel a conference, we shall refund any fees paid for that particular event. E-rewardco.uk is not, however, liable for any consequential loss. However, if the conference is postponed for reasons beyond the direct control of E-reward.co.uk, this booking will be transferred to the revised date of the event and all these Terms and Conditions shall apply to any such transferred booking.
All advice provided at this E-reward.co.uk event is for general guidance only. Any delegates relying on information or advice given in the course of such training do so at their own risk. Views expressed by the speakers are their own.