PROGRAMME
Chaired by Helen Murlis, Associate – Korn Ferry Hay Group and independent consultant/executive coach

DAY 1
8.30: REGISTRATION AND NETWORKING
---
9.15: WELCOME AND INTRODUCTION
---
9.20: FOCUS ON: INCENTIVES
Employee Incentive Plans

This session will review key features, recent developments, current trends and the factors underpinning success in:

Profit/gain sharing plans
Team-based financial reward
Broad base share participation
Employee shareholder shares
Employee ownership trusts
Mark Childs, Managing Director, Total Reward Group
---
10.05: Are You Getting What You Are Paying For? Measuring the Effectiveness of Your Variable Pay Plan
The relationship between variable pay and performance is an important one, and one that most organisations struggle with. This presentation aims to give a better view on how to correlate the outgoing payments to the desired sales behaviour. The presentation should answer the following questions:
How can I assess the business benefit versus cost as it relates to variable based pay?
How can I measure the benefit of variable based pay?
Am I driving the right behaviours?
Once I can understand the above, how can I change plan design to deliver higher ROI?
What else can I do to support the new approach?
Jon Clark, Director, Strategy Services, EMEA, OpenSymmetry

CASE STUDY 1: INTERNATIONAL PERSONAL FINANCE
Designing for Change
The business drivers for changes in reward design and the new business target operating model
The development of a coherent reward strategy and target incentives model
The challenge of implementation and measuring success
Anna Fletcher, Group Senior Reward Manager, International Personal Finance

---
10.35: COFFEE & NETWORKING
---
10.55: FOCUS ON: WELL-BEING
The Role of Reward in Employee Well-being

Utilising the results of QCG's recent research into employee well-being practices and trends, Vicki will outline how employee well-being and reward are closely linked, beyond simply looking at benefit plans. In addition, her presentation will cover:

Employee well-being programme drivers and practices
The business advantages of focusing on employee well-being
How employee well-being is measured
What obstacles stand in the way of employee well-being
What changes organisations are planning in relation to well-being
Vicki Badham, Head of Reward, QCG
---
11.40: FOCUS ON: PERFORMANCE MANAGEMENT
Performance Management for the Next Generation

Traditionally most performance management uses backward-looking metrics of what an employee delivered. It is purely a measure of what an individual has delivered on an annual basis. But to progress we need to be looking towards measuring the skills, abilities and behaviours that were employed to deliver against those objectives. Tom will look at some of the more difficult aspects of this idea, assessing how much an individual has developed these competencies over the course of the year – and then going to the next step in determining how to compensate for that utilisation and growth.

Tom Hellier, Head of Reward GB, Willis Towers Watson

---
12.25: LUNCH & NETWORKING

---
1.25: FOCUS ON: REWARD IN FAST GROWTH COMPANIES
Creating High Impact Reward in Fast Growth Businesses

Deborah shares her extensive experience of working with fast growth businesses to develop high impact reward programmes that deliver great results. Growing quickly whether through organic growth or acquisition presents a unique set of challenges for those responsible for people equity. Being one step ahead with organisational development and talent is key to the ongoing growth and success of the business as it goes through its various stages of growth journey. Key to that is:

Your reward – understanding how to create competitive executive packages that are attractive in the earlier growth stages and remain so.
Managing performance that develops your second level team to translate high level strategy into action.
Motivation that continues the momentum long after the initial stages of fast growth and excitement are waning.
Deborah Rees, Director of Consulting, Innecto Reward Consulting
---
2.10: No Need to Compromise on Your Compensation Strategy

Happy people lead to better performance. But happiness doesn't come from paying your employees more money. It comes from your people understanding:
The company direction
Their individual goals and how they reflects to the company direction
How they are rewarded and recognised for achieving their goals and if it is fair
beqom's total compensation platform provides this level of understanding to your employees and partners.
beqom speaker

CASE STUDY 2: TRAVIS PERKINS
Perfect Bonuses

Consider the aspiration for the perfect bonus which exists in all our line manager's heads but reflect on the reality that there are too many variables for this to be achievable.
Consider how we hold true to that aspiration by managing complexity within a framework which gives managers the bonus tools they crave in what feels to them a straightforward process.
This in turn leads to a discussion of our requirements for a robust engine that manages a myriad of bonus plans with thousands of lines of results to deliver an intuitive tool to managers.
Paul Nelson, Group Head of Reward, Travis Perkins

---
2.40: BREAK FOR TEA AND NETWORKING

---
3.00: FOCUS ON: MANAGING REWARD IN A GLOBAL BUSINESS
What Does a Reward Strategy for a Global Business Look Like?
What does great look like in overseeing a company's global benefits spend? How can HR and benefits leaders make sense of the complexities of multi-country operations to create an aligned global benefits strategy? Long gone is the ill-fated attempt to standardise benefits design, due to local market proclivities, barriers and legislation, and in is the new order – governance, automation and engagement. In this session, Chris will share the shape of that new strategy based on many years of client experience, technology innovation and up-to-date data from global rewards research undertaken by Thomsons Online Benefits and client case studies.
Find out how you can:

Manage the tension between global and local
Move from standardised benefits design to achieving governance, automation and engagement
Make the most of analytics: the data underpinning this new, definitive approach
Matthew Gregson, Consulting Director, Thomsons Online Benefits

---
3.45: FOCUS ON: EMPLOYEE ENGAGEMENT
Bridging the Employee Engagement Gap

Glenn will present his own practical vision for employee engagement – The Engagement Bridge™. His talk will look in depth at:

His theory that building a lasting connection between your organisation and your people is the foundation of success.
How technology is driving the need for employee engagement.
The benefits of better connecting with employees – questioning how companies can create customer advocacy if they only have employee satisfaction.
Glenn Elliott, Founder and CEO, Reward Gateway

---
4.30: ARMSTRONG ON REINVENTING PERFORMANCE MANAGEMENT

Most organisations have performance management processes in one form or another, but these are often based on formal annual reviews, forced rankings and directly linked to pay decisions. These traditional approaches are often at the expense of ongoing, continuous feedback and focus on looking back at what has or has not been achieved rather than looking forward. Direct links to pay decisions avert attention from people development, and managers often get lost in the bureaucracy of complex forms rather than fully engaging with their people. Drawing on his new research project, Michael discusses how to build a culture of ongoing feedback and coaching and provides case studies of how this approach to building performance has been effective in organisations including Gap and Microsoft.

Michael Armstrong, Co-founder, E-reward

---
5.00: DRINKS RECEPTION – SPONSORED BY CURO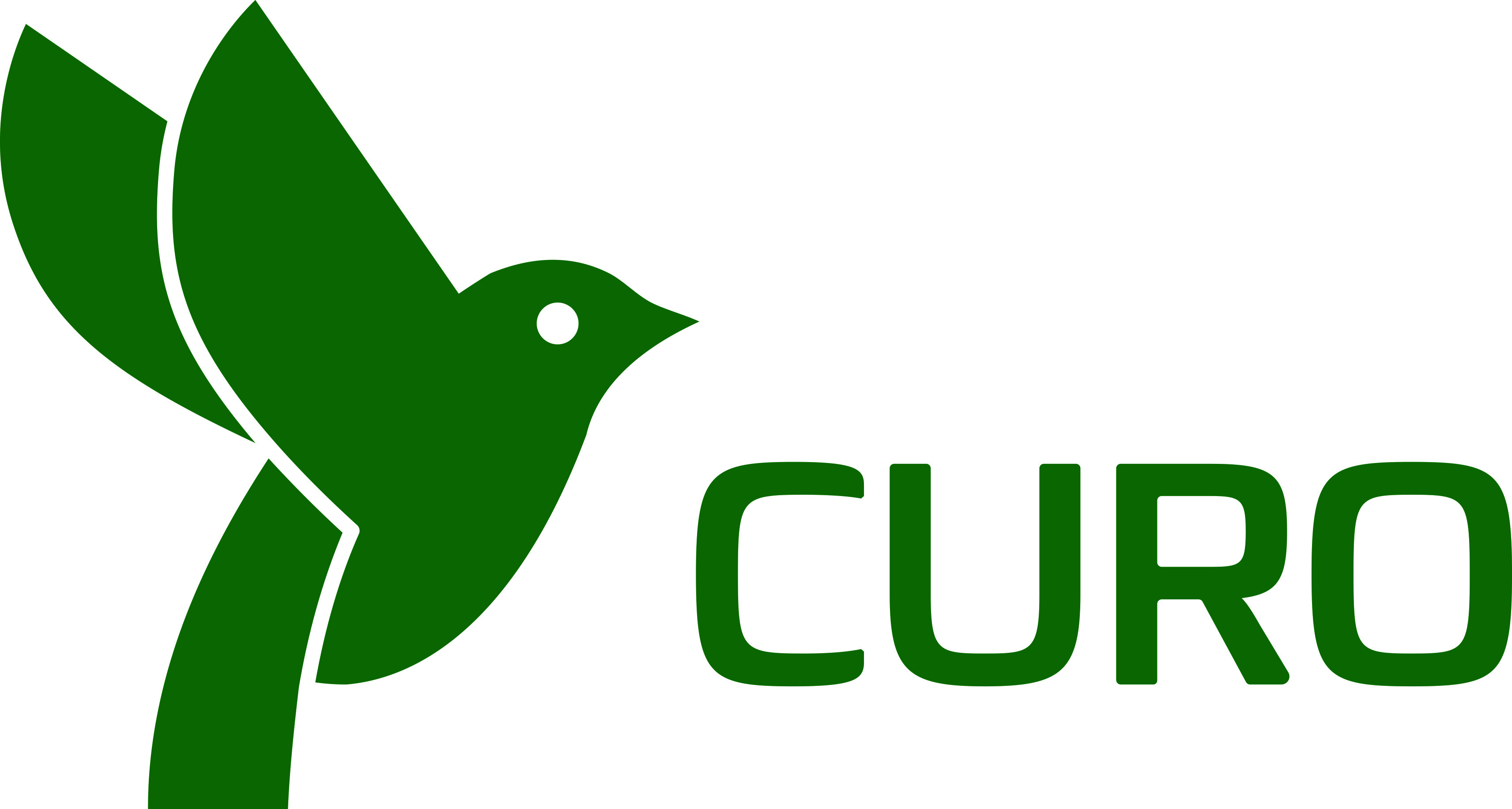 ---
6.00: CLOSE OF DAY ONE
---
DAY 2:
8.30: NETWORKING
---
9.15: CASE STUDY 3: SIEMENS
Recognising Champions at Siemens
How to bring together a large and varied landscape of recognition into one place
How to make recognition live and thrive every day
How a strong recognition culture supports the business
Some lessons learnt
Amanda Bullough, Reward Consultant, Siemens plc

---
10.00 CASE STUDY 4: COOPERVISION
Post M&A Harmonisation of Pay and Benefits across 24 Countries

An inside track case study of post M&A pay and benefits integration across geographies
Getting started with the future in mind
Key challenges and overcoming the hurdles
Managing the balance of quick wins and longer-term solutions
Making it happen
Martin Percival, HR Director – Europe & Emerging Markets, Commercial, CooperVision Inc., and Sylvia Doyle, Director, Reward First People Consulting
---
10.45: COFFEE & NETWORKING
---
11.15: Aligning Company Incentives with Corporate Objectives

Tom will outline how to build best-in-class incentive compensation strategies that drive the right employee behaviour to align with company goals.

Tom Castley, VP Xactly EMEA

CASE STUDY 5: INTERXION

Bringing Clarity to Incentives in Interxion

Interxion is a growing European data centre provider with presence in 11 countries. Luke will share details of how it implemented a butt compensation solution to motivate its sales teams and provide visibility of performance across the business.

Luke Smedley, Director of Process and Systems, Interxion

---
11.45: CASE STUDY 6: REWARD COMMUNICATIONS AT UNILEVER
SHARE in Our Future – Unilever's Award-winning Communication Campaign for a Global Employee Share Plan Launch

Find out how Unilever, with the help of employee communications partner Caburn Hope, solved the challenges of communicating shares to employees – many of whom do not have any familiarity with equity and investments, do not speak English, or have work email addresses or computers.
When Unilever decided to roll-out its new global employee share plan, 'SHARES', to all employees that are not eligible to participate in executive equity plans, it was the first of its kind in Unilever's history. A game-changer in terms of the requirement to design and launch a highly detailed, globally-consistent, communication strategy that spans 104 countries and over 50 languages. Prior to SHARES, Unilever equity plans were offered only to around 3,000 executives globally, representing less than 2% of the total employee population at Unilever. Now with SHARES, over 125,000 additional employees are offered the chance to become shareholders and share in Unilever's future!
Christopher Hopkins, Director and Lead Communication Consultant, Caburn Hope, and Louise Sutton, Global Reward Manager, Unilever
---
12.30: The Future of Compensation Management Solutions
Ruth looks at the evolution of compensation management systems and considers what they may have to offer in the future with HR increasingly being asked to deliver a business outcome orientated approach. Solutions can no longer just automate spreadsheets but must help organisations extract the maximum value from their compensation data and optimisation of compensation spend. Ruth will explore how to utilise innovative compensation management technology to:
Capacitate the reward function in its role as business enabler
Visualise compensation data and provide real business insight
Reward and incentivise key employees for performance that drives business results
Compensate the workforce equitably based on clearly defined criteria and benchmarks to ensure employee engagement and minimise compliance risk.
Ruth Thomas, Senior Consultant, Curo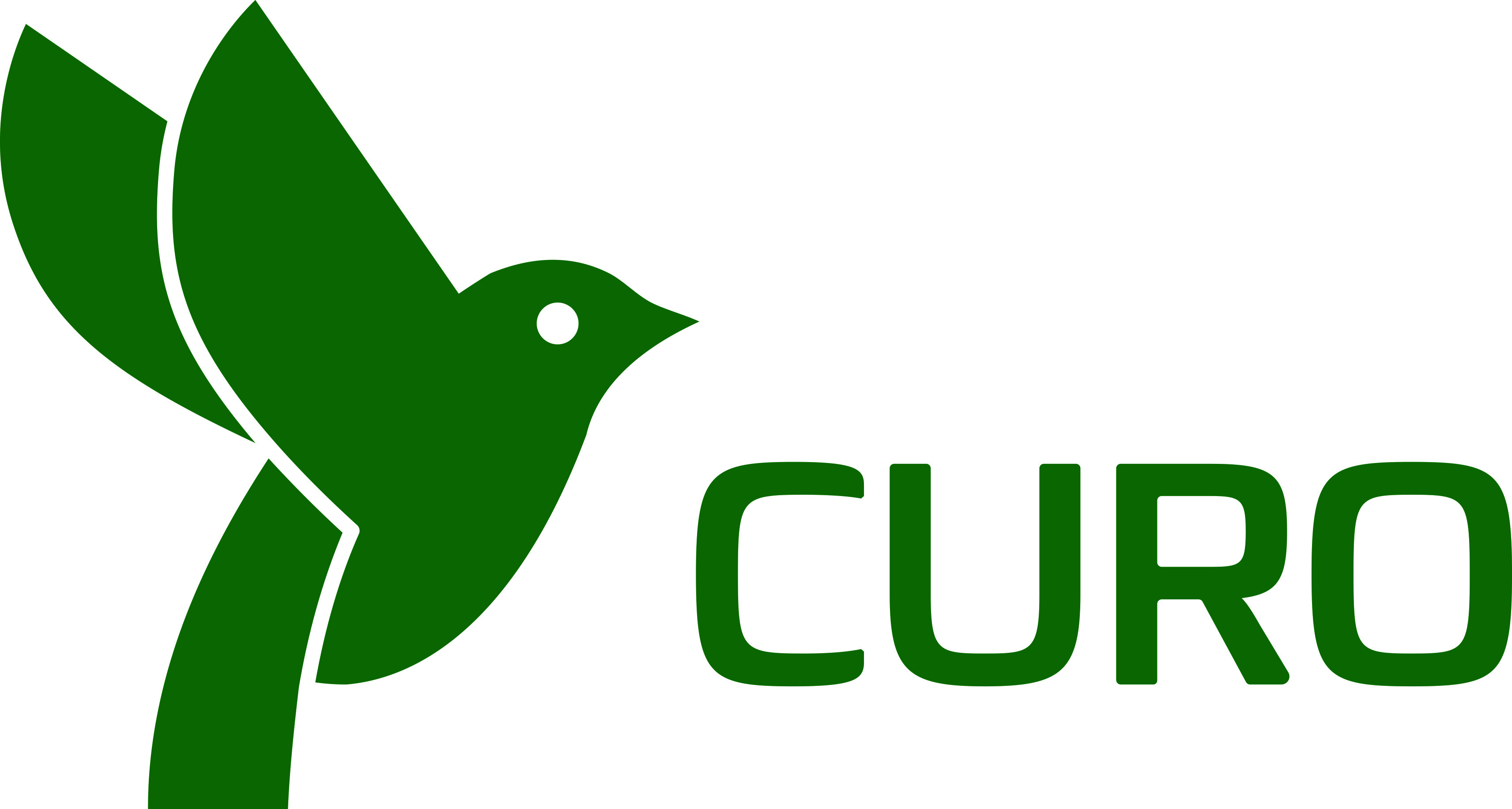 ---
1.00: LUNCH & NETWORKING
---
1.45: How New Technology and Apps are Driving Forward Employee Engagement
Exploring the link between Happiness and Employee Engagement
Creating an effective employee communications infrastructure at no cost
How can I harness the power of new technology
David Walker, Chief Commercial Officer, Personal Group


---
2.15: FOCUS ON: THE REGULATORY ENVIRONMENT IMPACTING ON REWARD
The Rise and Rise of Regulation

Increasing amounts of regulation and guidance have been coming through this year which is impacting on UK reward outside of the boardroom. There are question marks over whether some of this is really addressing reward issues but nonetheless, reward have been given ownership. In this session Stuart will:
Summarise some of the key regulatory changes this year – including pensions, gender pay, apprenticeship levy etc – and discuss the reward function's role in delivering them and how our willingness to take them on might influence perceptions around the role of reward.
Look at the role of reward professionals and how they relate to the business and how the role of reward is expected to continue to evolve in the years ahead.
Stuart Hyland, Director – People Advisory Services, Ernst & Young
---
2.45: FOCUS ON: GENDER PAY REPORTING
Important, Undesirable or Irrelevant?

What's coming/what will I need to report?
Where did this come from, why is government doing this?
What's the evidence that reporting has any impact on pay gaps? Featuring IES research for the EHRC
What are the benefits for me/my organisation?
What else should employers be doing?
Duncan Brown, Head of HR Consultancy, Institute for Employment Studies
---
3.30: CLOSE OF CONFERENCE
VENUE AND ADMIN. DETAILS
The schedule

Registration starts from 8.30am on both conference days. The conference will close at about 6pm on day 1 (our drinks reception takes place from 5pm) and ends at about 4pm on day 2. The full conference programme can be found on our web site.
Documentation

All of the available speaker presentations for the conference will be added (in PDF format) to a special page on the E-reward web site, accessible to delegates only. We will email you details about how to download them as soon as we receive the presentations from the speakers.

If any speakers are unable to get their notes to us on time we aim to email them to you the day after the conference.
No hard copies of the documentation will be available on the day of the conference. We will, of course, be providing plenty of notepaper and pens for note taking during the day.
Special requirements

Please let us know if you have any special requirements as soon as possible so we can plan accordingly.
The venue

Copthorne Tara Hotel, Scarsdale Place, Kensington, London, United Kingdom W8 5SR (GPS W8 5SY). T +44 (0) 20 7937 7211
Getting there

The Copthorne Tara Hotel London Kensington is a four-star hotel in prestigious Kensington, located just a two-minute walk from High Street Kensington underground station. The station is on the Circle line between Gloucester Road and Notting Hill Gate, and the District line between Earl's Court and Notting Hill Gate.

London airports
London is served by five main airports, from the UK's main gateway at London Heathrow to London City Airport in the Docklands. For information on getting to and from London airports to Holborn in central London, visit Transport for London at www.tfl.gov.uk
Hotel accommodation
Delegates are responsible for their own accommodation.
E-reward has arranged for delegates to receive discounted rates at the Copthorne Tara Hotel. Once you have reserved your place on our annual conference, we will send you a passcode to reserve your room at the special E-reward discounted rate. Please note: E-reward does not receive any commission or payment on bookings made at this hotel.
TERMS AND CONDITIONS


Under no circumstances will we share any of your registration information with third parties without your permission.


Fees
Booking charge and card processing fee payable on credit card booking.
It is a condition of booking that the fee is payable in advance of the event.
Payment terms
Payment (by BACS, cheque or credit card) to be received no later than 30 days from date of invoice, or BEFORE the start of the event, whichever is sooner.
Each ticket covers attendance for one person only for the duration of this two-day event, and includes attendance at all of the sessions, coffees and teas, lunch on both days, a drinks reception at the end of Day 1, as well as conference documentation (PDF only).

This is a fixed fee applicable for full or partial attendance.
Conference documentation
Conference documentation can be downloaded in PDF format from our special conference presentations web page ahead of the event. No hard copies of the documentation will be available on the day of the conference.
Cancellations
Delegates who advise E-reward.co.uk of their cancellation in writing (by email) by 12 noon, Monday 3rd October 2016 will have their fees refunded – less a 25% administration fee. No refund will be made for cancellations received after 12 noon, 3rd October 2016 and failure to attend after confirming the booking will be subject to the same terms.
Joining instructions
Final conference details and a venue location map will be sent to delegates once payment has been received.
Hotel accommodation
Delegates are responsible for their own accommodation.
Terms and conditions
The programme is correct at the time of printing. However, we reserve the right to alter or cancel the programme due to circumstance beyond our control.
Where circumstances force E-reward.co.uk to cancel a conference, we shall refund any fees paid for that particular event. E-rewardco.uk is not, however, liable for any consequential loss. However, if the conference is postponed for reasons beyond the direct control of E-reward.co.uk, this booking will be transferred to the revised date of the event and all these Terms and Conditions shall apply to any such transferred booking.
All advice provided at this E-reward.co.uk event is for general guidance only. Any delegates relying on information or advice given in the course of such training do so at their own risk. Views expressed by the speakers are their own.