Worldwide Executive Compensation 2015: Survey of FT Global 200 Companies **FREE Download**
Principal directors in the world's largest global corporations received median remuneration of £5.9 million in 2014.
E-reward analysed information on 1,339 directors and NEDs across 182 companies in the FT Global 200.
Data gathered from 25 countries and year-end dates ranged from 27/9/14 to 31/5/15 with over 90% on or after December 2014.
This 95-page survey report examines the remuneration landscape in the world's largest global corporations. Focusing on the top 200 companies from the annual Financial Times Global 500 list, it provides benchmarking data on 182 of the largest global organisations from 25 countries – including 83 US businesses, 15 major UK firms and over 80 from other countries.
---
Testimonial

'Everyone knows that US CEOs are paid more than anyone else, but exactly how much more is a question rarely answered. For the first time in this groundbreaking report we get the real picture of the differentials between countries' remuneration levels. I've never seen such convincing analysis in my 25 years writing about pay.' Paul Hodgson, corporate governance commentator – Responsible Investor, Fortune.
---
> Click here to download Worldwide Executive Compensation 2015 Survey [PDF]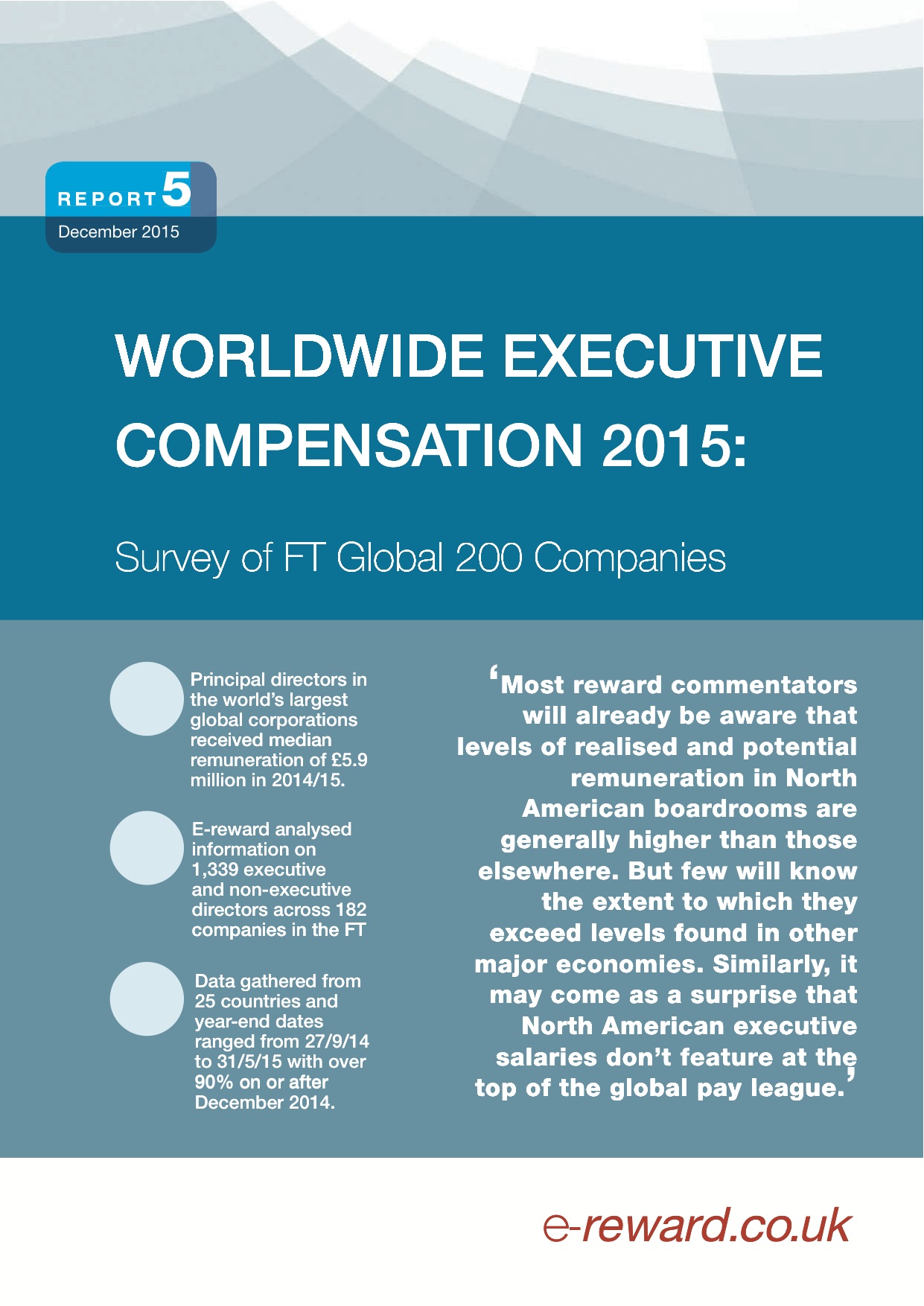 Buy Report