Date: TBC 2020.
Location: London.
Duration: Two-days, 9.30am to 4.30pm.
Format: Classroom course, maximum of 15 attendees.
Price: £1,095 + VAT per delegate.
This two-day seminar offers an introduction for reward and HR managers who are having to deal with pay structures and processes for the senior executive team for the first time, or who are simply interested in building their knowledge of this key area of reward management. The programme is also relevant for company directors and corporate governance professionals who want to develop their understanding of typical executive pay design and reporting requirements.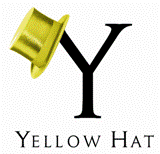 E-reward.co.uk has teamed up with Andrew Menhennet, a Director at reward and training consultancy Yellow Hat, to develop a focused two-day seminar that will offer you the perfect introduction to executive remuneration in the UK.
Delegates will learn about the principles behind sound executive pay design, governance and reporting in the UK, as well as typical market practice and the legislative context within which listed companies must operate.
The programme will run as an interactive workshop and include practical exercises and illustrations of executive pay in practice drawn from the E-reward executive pay database.
Who should register
The seminar is relevant for reward and HR managers who are new to or interested in the design and governance of executive remuneration in the UK. It will also benefit company directors and other corporate governance professionals who wish to gain a deeper understanding of typical executive pay design and structures.
WHAT YOU WILL LEARN
The principles of executive pay
The role and status of executive directors
An overview of the UK Corporate Governance Code as it relates to remuneration
The Code's principles for the level and structure of executive pay
The process of determining executive pay
The Remuneration Committee
The role and composition of the remuneration committee
Using external advisors
Exercising judgement and discretion
Managing the remuneration committee
The structure of executive pay
Typical elements of the executive pay mix
Executive pay structures in practice – examples of how different types of firm approach executive pay
Short-term incentive plan design
The UK Corporate Governance Code's guidance on performance-related pay
Typical design features
Performance measures
Deferral
Malus and clawback
Long-term incentive plan design
Typical design features
Performance measures
Share-based pay – design and governance considerations
Stakeholder perspectives
Benefits
Typical benefit plan design for executives
Pensions – the changing legal context
Recruitment, severance and retention
Buyouts and sign-on payments
Contract length and severance payments
Retention awards
Reporting
An introduction to the Directors Remuneration Reporting Regulations
The executive remuneration policy – overview and status
Key elements of the implementation report
Key elements of the policy report
Shareholder voting requirements
Voting agencies and the role that they play
YOUR TUTOR FOR THIS EXECUTIVE PAY COURSE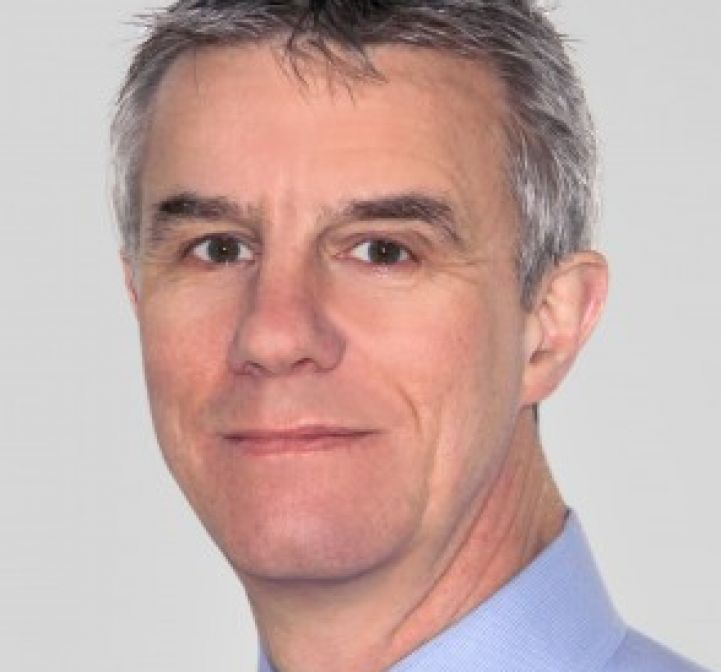 Andrew Menhennet
Director
Andrew is a Director at Yellow Hat Limited. He is a reward consultant with in-depth experience of UK and international reward practice, both as a consultant and a practitioner. Before joining Yellow Hat, Andrew held senior reward roles at HSBC, KPMG and Barclaycard, worked as an employee benefits consultant at KPMG, and ran his own independent reward consultancy.
As well as his work for Yellow Hat, Andrew is Reward Director for the British Business Bank, where he is responsible for all aspects of employee reward, including executive pay and the provision of support to the remuneration committee. He is an experienced conference speaker and course tutor on a range of reward topics.
Recent clients with Yellow Hat include Societe Generale, TSB, Kleinwort Benson, McGraw Hill Financial, Volvo Construction Equipment, SJ Berwin Wood King & Malleson and Which Limited.
VENUE AND ADMIN. DETAILS
TBC
London airports
London is served by five main airports, from the UK's main gateway at London Heathrow to London City Airport in the Docklands. For information on getting to and from London airports to Holborn in central London, visit Transport for London at www.tfl.gov.uk
Special requirements
Please let us know if you have any special requirements as soon as possible so we can plan accordingly.

Hotel accommodation
Delegates are responsible for their own accommodation.
The course schedule – Day 1 and Day 2
| | |
| --- | --- |
| Timings | |
| Registration | 9.00am |
| Course Begins | 9.30am |
| Morning Break | 11.30am to 11.45am |
| Lunch | 1.00pm to 1.45pm |
| Afternoon Break | 3.00pm to 3.15pm |
| Close | 5.00pm |
Do you need a visa?
A questionnaire on the UK Border Agency web site will help you to decide whether you need to obtain a visa before you travel to the UK. It also contains guidance on the type of visa that you might need. The questionnaire is for all foreign nationals who want to come to or transit the UK. ('Transit' means to pass through the UK on your way to another country without staying here.)
Please visit: www.ukba.homeoffice.gov.uk/visas-immigration/do-you-need-a-visa/
Dress code
Casual.
Documentation
You will receive your course materials on arrival for the class.
Refreshments
At registration we will serve you complimentary teas and coffees. Mid-morning break of teas and coffees are served at around 11.30am. Lunch will be served at approx 1.00pm.
WHAT YOU WILL LEARN
The principles of executive pay
The role and status of executive directors
An overview of the UK Corporate Governance Code as it relates to remuneration
The Code's principles for the level and structure of executive pay
The process of determining executive pay
The Remuneration Committee
The role and composition of the remuneration committee
Using external advisors
Exercising judgement and discretion
Managing the remuneration committee
The structure of executive pay
Typical elements of the executive pay mix
Executive pay structures in practice – examples of how different types of firm approach executive pay
Short-term incentive plan design
The UK Corporate Governance Code's guidance on performance-related pay
Typical design features
Performance measures
Deferral
Malus and clawback
Long-term incentive plan design
Typical design features
Performance measures
Share-based pay – design and governance considerations
Stakeholder perspectives
Benefits
Typical benefit plan design for executives
Pensions – the changing legal context
Recruitment, severance and retention
Buyouts and sign-on payments
Contract length and severance payments
Retention awards
Reporting
An introduction to the Directors Remuneration Reporting Regulations
The executive remuneration policy – overview and status
Key elements of the implementation report
Key elements of the policy report
Shareholder voting requirements
Voting agencies and the role that they play
Next class
| | |
| --- | --- |
| London | 12/02/2020 - 13/02/2020 |
TERMS AND CONDITIONS FOR E-REWARD.CO.UK COURSES
TBC