Global Remuneration Professional GRP® 2020 – The world's most recognised reward qualification
The 10 GRP modules, hosted by E-reward in London, Dublin, Frankfurt and Oman.
New! Global Remuneration Professional GRP comes to Muscat in March 2020. Read our brochure.
---
London summer schools (more details below)
29 June to 3 July: Five one-day modules – GR1, C3E, GR3, GR4 & GR6
7 to 11 September: Final five one-day modules – GR7, GR9, GR17, T7 & C8
---
Total Rewards Management | GR1 – London
Total Rewards Management | GR1 – Ireland

Total Rewards Management | GR1 – Oman
---
Quantitative Principles in Compensation Management | C3E – London
Quantitative Principles in Compensation Management | C3E – Frankfurt
---
Job Analysis, Documentation and Evaluation | GR3 – London
Job Analysis, Documentation and Evaluation | GR3 – Frankfurt

Job Analysis, Documentation and Evaluation | GR3 – Oman
---
Base Pay Administration and Pay for Performance | GR4 – London
Base Pay Administration and Pay for Performance | GR4 – Ireland
---
Variable Pay – Improving Performance with Variable Pay | GR6 – London

Variable Pay – Improving Performance with Variable Pay | GR6 – Oman
---
International Remuneration – An Overview of Global Rewards | GR7 – London

International Remuneration – An Overview of Global Rewards | GR7 – Oman
---
Strategic Communication in Total Rewards | GR9 – London
Strategic Communication in Total Rewards | GR9 – Ireland
---
Market Pricing – Conducting a Competitive Pay Analysis | GR17 – London
Market Pricing – Conducting a Competitive Pay Analysis | GR17 – Frankfurt
---
International Financial Reporting Standards for Compensation Professionals | T7 – Ireland
International Financial Reporting Standards for Compensation Professionals | T7 – Franfurt
---
Business Acumen for Compensation Professionals | C8 – London
---
London summer schools
Busy, stressed at work, no time?

We hear you! Following the huge number of requests from our global GRP participants, we are now offering an innovative new way to achieve your GRP reward qualification in a matter of just a couple of weeks.
The new approach works like this
This new approach will be delivered via two London Summer Schools in 2020, each one offering half of the GRP syllabus (five courses) in just five days: come to each one, or simply choose those courses you have not completed.
It works like this: you will have prior access to online course material (delivered by one of our top tutors, Alan Gibbons), which you can access at any time up to six weeks before the Summer School starts. This online material will take you through each course via two or three online recordings, which you can access as often as you like.
Speed and support
Our key aim is to support you through this entire process. To provide extra support, each course participant will be entitled to a private, one-to-one Skype tutorial session with Alan, giving you the opportunity to ask questions about the course material once you have listened to it online. This will provide strong individual support, so that you arrive at the classroom event well prepared to go through the material and to sit the exam.
Each course will be delivered IN ONE COMPACT CLASSROOM DAY combined with online self-study – drastically reducing the usual 2.5 days of your time, plus travel.
What about the exam?
Our experience has confirmed that the best time to take the exam is right after the course concludes, and therefore the exam will be taken at 4.30pm on the same day, enabling most participants to travel home that evening or early the next day if you have travelled from outside the UK.
To summarise, you can pick and choose which of the one-day courses to attend, and sit the exams the same afternoon, after a day of intensive classroom training which will build on the online training you have completed in advance. You are free to come for the whole week, or just the days on which the courses you are interested in will be delivered.
Our new blended approach combines:
1. A self-paced, online learning experience that allows you the flexibility to study at a time that suits you. Course material is pre-recorded in two-hour modules by our expert instructor Alan Gibbons.
Delegates will have access to the online learning from six weeks before the course date. Delegates are allowed to access it as often as they wish, during the six-week period, and up to the day of the classroom course. The recorded modules will be up to two hours long: the number of modules per course will vary between two or three, depending on the course material.
2. A personal, one-to-one Skype tutorial with Alan to ensure that you are ready to attend the classroom sessions with full confidence.
3. A one-day classroom-based intensive course with Alan, including the added value of face-to-face interaction with the tutor and other students from the UK, mainland Europe and the Middle East, followed by the exam in the late afternoon.
It's not only a revision class – we will also cover any case studies and exercises that are essential to getting maximum benefit from the course. Case studies will be streamlined so that we cover all of the course material comfortably in one day. We will run through all of the course material, focussing on key learnings and touching on the case studies wherever these are appropriate, so that there is enough time to cover the course modules in a very similar style to the original two-day events.
The face-to-face classroom course starts at 9am with a 4pm finish. The examinations (70-80 multiple-choice questions) then starts at 4.30pm – you will be free to leave as soon as you have finished the exam. Most participants take between one and two hours to complete the exam.
Dates for 2020 summer schools
We are running two Summer Schools, covering all 10 of the GRP courses. Numbers for these intense training programmes are strictly limited, so please register right away!

29 June to 3 July: Five one-day modules – GR1, C3E, GR3, GR4 & GR6
7 to 11 September: Final five one-day modules – GR7, GR9, GR17, T7 & C8
Reward training

The GRP certified elite set themselves apart by demonstrating knowledge, excellence and a commitment to the reward profession. You will need to participate in 10 courses (modules), followed by successfully passing the associated exam. Once the required 10 modules have been successfully completed you will have earned the prestigious GRP designation.
With our partner WorldatWork, the leader in compensation for nearly 60 years, you will gain the foundation of knowledge needed to make strategic decisions and implement practical solutions today and tomorrow. This highly-respected designation communicates to employers and colleagues that you have the knowledge, skills and training needed to design, manage and deliver reward programmes that align with organisational goals and attract, motivate and retain top talent.
Get the extra edge with certification
Mastering your specialty is a key differentiator of top performers and obtaining a professional certification is the best way to get you where you need to be. In addition to gaining invaluable knowledge and skills in our area of expertise, obtaining a certification can help you:
Boost your confidence and stand out in your area of expertise.
Enhance credibility with employers, business partners, and colleagues.
Expand your professional network.
Ensure your marketability in a competitive every-changing global economy.
Advance your career.
Get started today with WorldatWork's Global Remuneration Professional (GRP®) certification, which signifies your commitment and expertise to conduct compensation practices around the world. E-reward.co.uk and WorldatWork provide the flexibility, the qualification and the top class teaching in total reward you need. Current practices and applicability drive the design of the certification programme.
Using emerging developments in the field and feedback from past participants, the programmes are continuously refined in response to the changes and challenges that impact each professional area. Ten modules count towards the GRP qualification, comprising 20 days of learning. The curriculum is presented across the world and covers the most important disciplines in reward management.
>> Download 2020 E-REWARD dates [PDF]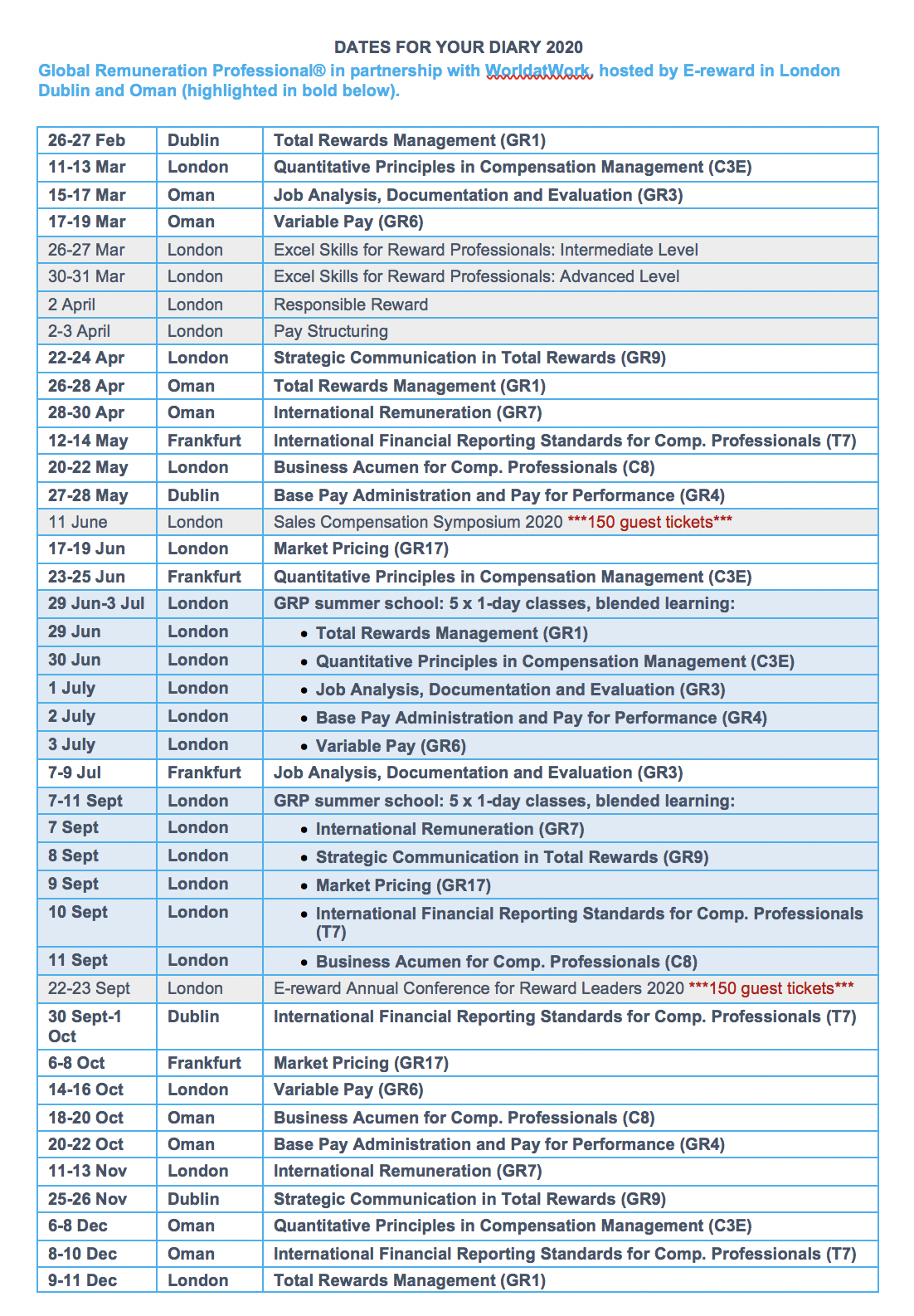 UK and Ireland TEACHING FACULTY
Our panel of instructors has been recruited from the world's most respected and qualified practitioners, consultants and educators. These highly-experienced experts have dedicated their careers to the total reward profession. They will provide you with the critical advantage of showing you how to apply the facts and theory to real-life business situations that affect your organisation's bottom line.
The members of the UK and Ireland teaching faculty providing our reward management classes are as follows: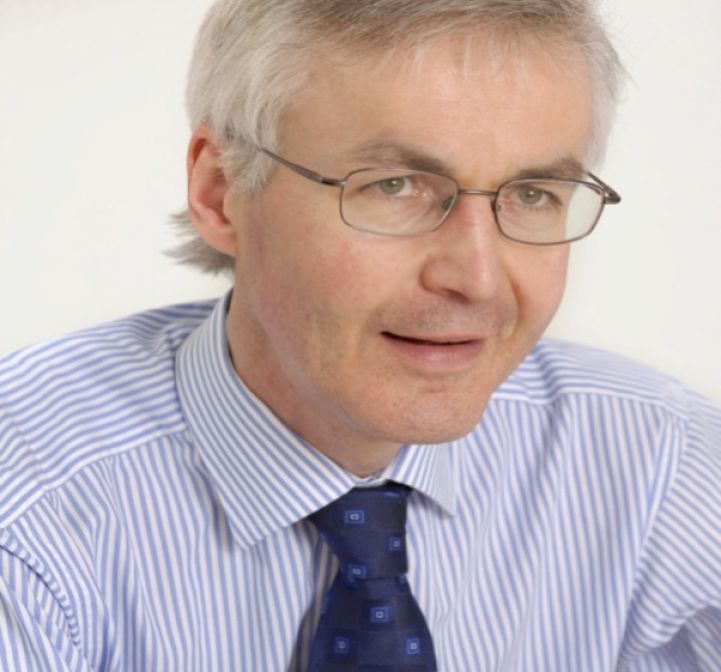 Duncan Brown
Head of HR Consultancy, Institute for Employment Studies
Duncan leads the HR and reward work at IES, a leading independent research-based charity which supports improvement in HR and employment practice. He has more than 25 years' experience in reward and HR consulting, research and policy work with Aon Hewitt, PwC and Towers Perrin. He spent five years as Assistant Director General at CIPD. His clients have included companies such as National Grid, and Lloyds Banking Group, as well as public sector bodies such as the Cabinet Office, NHS Employers and EHRC; and third sector employers such as the UN and Cancer Research UK. His work at the moment is focused on medical pay, gender pay, employee financial wellbeing and working in the gig economy.
Duncan is a leading commentator on HR, publishing many articles and books. He has participated on government taskforces concerned with fair pay, engagement, pensions, equal pay and human capital reporting. He advises various remuneration and HR committees as an independent and trustee including Christian Aid & the Pensions Policy Institute. Human Resources magazine placed him in its listing of the top 5 most influential thinkers in UK HR. Duncan has an MA from Cambridge University, an MBA from the London Business School and is a Fellow of the CIPD. He recently obtained his PhD at Kingston University.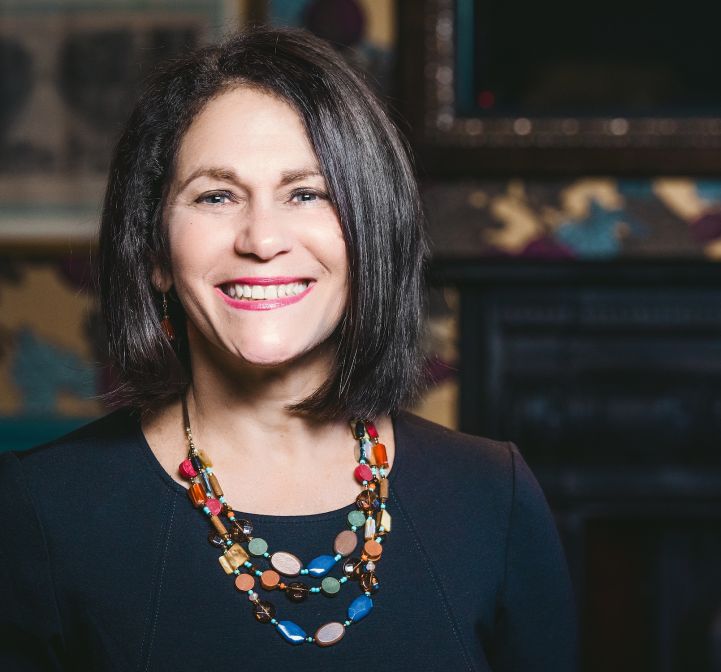 Debra Corey
Author, Speaker, Instructor and former Global Rewards Director
Debra has over 30 years' experience working as a global reward, engagement and communications specialist. Her career spans many blue-chip global organisations, across most sectors and internationally such as Gap Inc., Honeywell, Merlin Entertainment and Reward Gateway. In recent years she's moved into what Debra calls the 'pay it forward' part of her career, which involves writing best-selling books and speaking and teaching across the world, sharing her insights, knowledge and expertise.
Debra is the co-author of Build it: The Rebel Playbook for world-class employee engagement, and author of Effective HR Communication. Both books provide practical tools, tips and stories which are intended to inspire you to take action.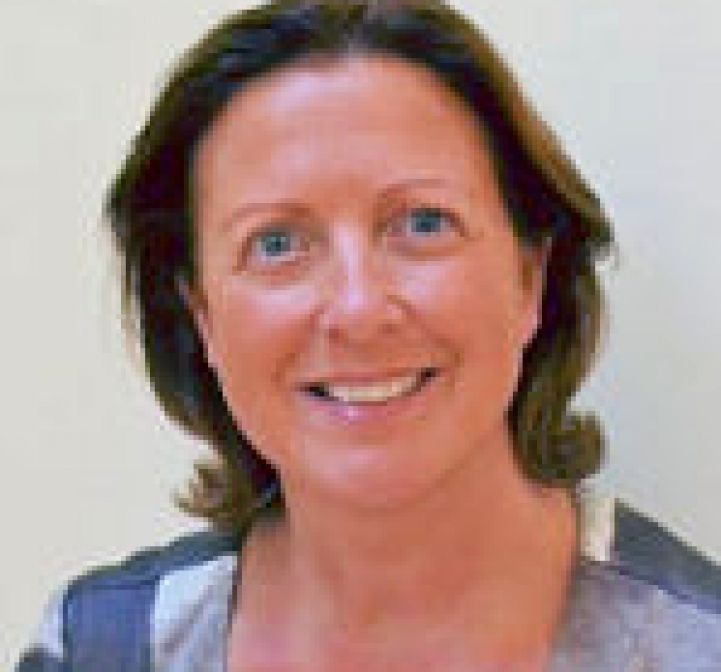 Brid Cudmore
Consultant, Gurren Compensation Ltd
Brid is a Consultant with Gurren Compensation, and is based in Ireland. She is a compensation & benefits generalist with over 25 years' experience. She was worked for several US multinational companies including Intel and Western Digital, and has broad international experience in HR, compensation, benefits, performance management and mergers & acquisitions. During her 16 years with Intel, Brid held a number of senior C&B roles in Ireland and mainland Europe. Having worked with Intel's mergers & acquisitions HR Group for a number of years, Brid has a wealth of experience in managing and aligning C&B programmes and strategies in such companies.
Since joining Gurren Compensation in 2009, Brid has worked with a range of clients in Ireland, Europe, China and the US, providing advice and implementation on C&B strategy and programmes.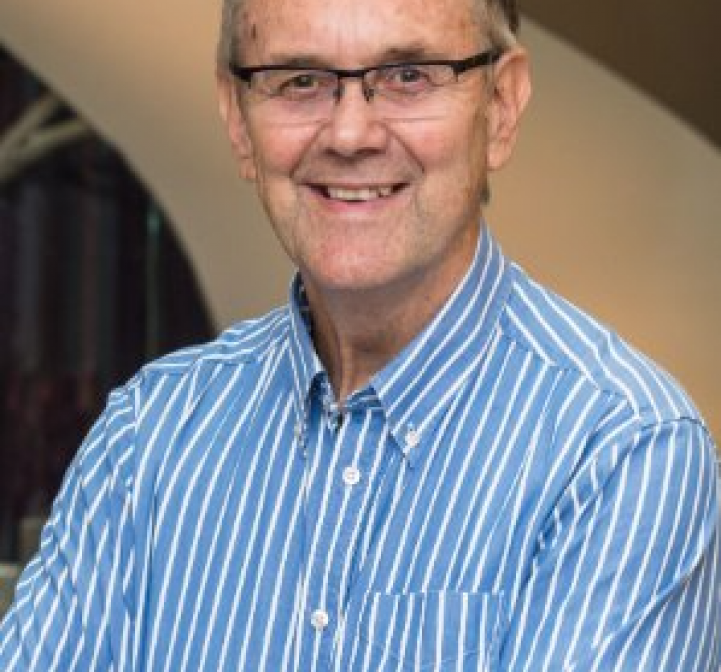 Evan Davidge
Total Reward & Wellbeing Consultant
Evan is an independent reward consultant working on a retained basis, with over 20 years' reward practitioner experience gained across various sectors including the armed forces, financial services and central government. Evan was until recently Head of Reward for Arup, a leading global engineering firm, and he was previously in a similar role at one of the largest UK government departments. Evan mainly specialises in total reward, employee benefits and wellbeing, including tutoring roles. He is a Chartered Member of the CIPD and founder of The Wellbeing Leader.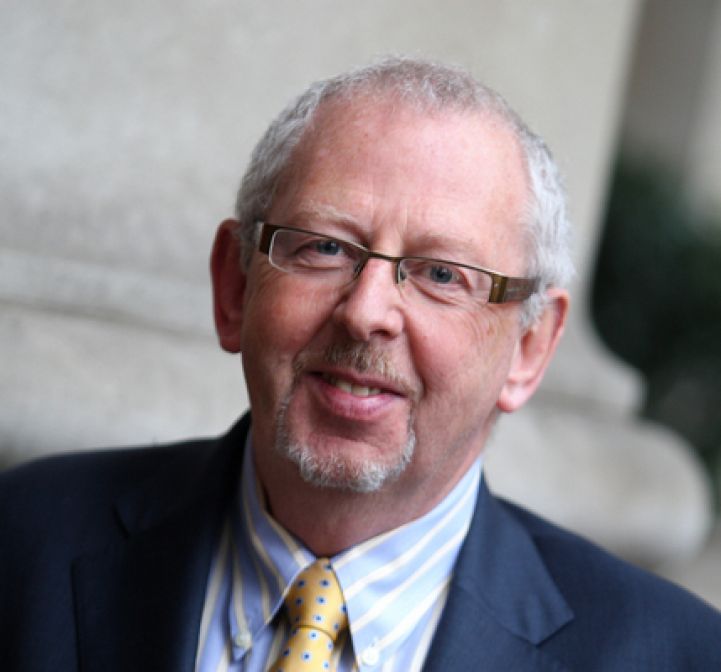 Alan Gibbons
Managing Director, The Reward Practice
Alan is Managing Director of The Reward Practice and is one of Europe's best-known rewards professionals. He had been a Rewards Consulting Partner with both KPMG and PwC, and was also the Global Heads of Reward and Performance Management at Accenture until founding the Reward Practice with a number of former colleagues.
Over the last 25 years, Alan has worked with a large number of Fortune 500 and FTSE 100 companies and has specific rewards experience in banking, retail, brewing, manufacturing, communications and hi-tech companies. He has helped a range of companies with mergers and acquisitions, and has a reputation for getting things done. In the public sector, he has worked extensively in the health service, the police and prison services, and in the education sector. His interests are varied, and currently include the design of more effective incentives, the reduction in HR costs, value-based rewards programmes and the link between risk and rewards in banking.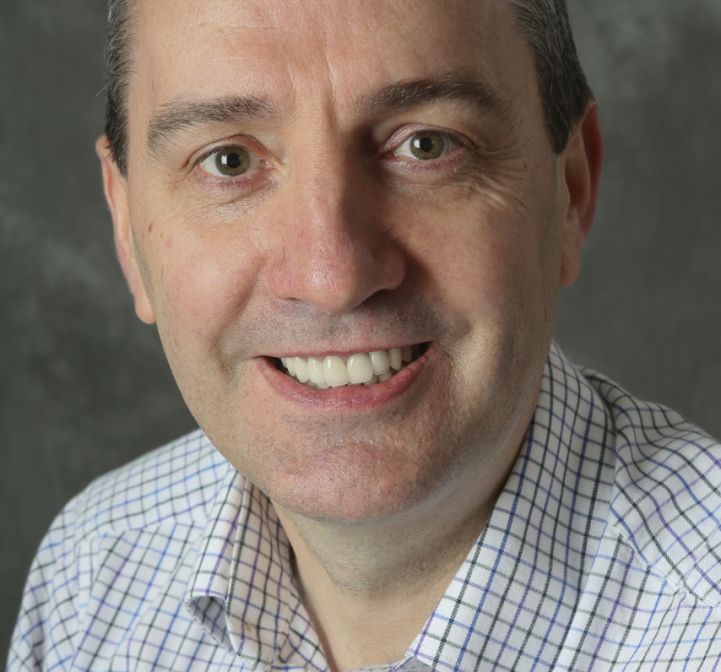 Pat Gurren
Founder of Gurren Compensation Ltd
In 2004, Pat founded Gurren Compensation. Prior to starting his own consulting business, he held a number of senior HR and comp & ben positions for leading multinational companies, including Digital, Intel and Motorola. During his ten-year career with Intel, Pat held positions as C&B Manager for Ireland, Asia Region C&B Director, Europe Region C&B Director and Global Head of C&B Operations. Since founding Gurren Compensation, Pat has worked with numerous clients across all industry sectors on the design and implementation of reward strategies that effectively align with business strategy and organisational goals.
Pat is a certified Global Remuneration Professional (GRP), a Fellow of the CIPD (FCIPD) and a partner at The Reward Practice. He has a wide range of performance improvement and reward management interests and is viewed as an expert in the design of pragmatic HR cost management and cost reduction strategies for organisations needing to reduce costs in a well-structured manner.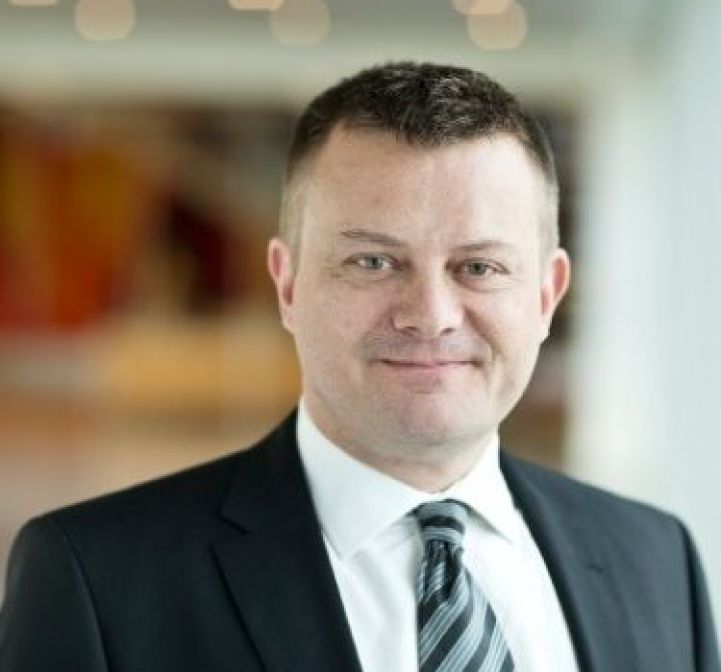 Nikolaj Halse
Director of Commercial Development, Novo Nordisk
Nikolaj (MSc Econ, GradDip Org & Management and GRP® since 2007) is a seasoned rewards professional with more than 20 years of experience in global companies within sectors such as pharmaceutical, oil, banking and engineering. During these years, Nikolaj's responsibilities within the total rewards arena have ranged from establishment, implementation and communication of:
rewards strategies
Broad-based compensation programmes
Share-based programmes in both listed and unlisted companies
He has a keen eye on developing solutions that enables managers to make the appropriate decisions to drive and recognise employees who deliver high sustainable performance. Today, Nikolaj is employed as Director of Commercial Development in International Operations in Novo Nordisk, working out of Zurich Switzerland covering Novo Nordisk's sales operations in 180+ countries outside North America.
VENUE AND ADMIN. DETAILS
Please email us for admin. details regarding our Dublin courses.

The London venue for our comp & ben courses

E-reward.co.uk's GRP reward courses are hosted in a hotel just off Oxford Street in London's West End shopping district, close to Oxford Circus, Bond Street and Marble Arch London Underground stations.
Address: The Hard Rock Hotel, Marble Arch (formerly The Cumberland), Great Cumberland Place, Marble Arch, London W1H 7DL: www.guoman.com/en/london/the-cumberland.html
Getting there
Getting to The Cumberland by London Underground:
Bond Street - Jubilee Line, 0.4 miles
Marble Arch - Central Line, just around the corner from the hotel
Directions: www.guoman.com/en/london/the-cumberland.html

London airports
London is served by five main airports, from the UK's main gateway at London Heathrow to London City Airport in the Docklands. For information on getting to and from London airports to Holborn in central London, visit Transport for London at www.tfl.gov.uk
Special requirements
Please let us know if you have any special requirements as soon as possible so we can plan accordingly.

Hotel accommodation
Delegates are responsible for their own accommodation. There is a huge number of hotels within a mile or so of our venue suitable for most budgets: www.tripadvisor.co.uk/HotelsNear-g186338-d...

The course and exam schedule
| | |
| --- | --- |
| Course Days 1 and 2 | |
| Registration | 8.45am |
| Course Begins | 9.00am |
| Morning Break | 10.45am to 11.00am |
| Lunch | 12.30pm to 1.30pm |
| Afternoon Break | 3.00pm to 3.15pm |
| Close | 5.00pm |
| Exam Day 3 | |
| Registration | 8.45am |
| Exam | 9.00am to 12 noon |
Do you need a visa?
A questionnaire on the UK Border Agency web site will help you to decide whether you need to obtain a visa before you travel to the UK. It also contains guidance on the type of visa that you might need. The questionnaire is for all foreign nationals who want to come to the UK.
Please visit: www.gov.uk/check-uk-visa
Dress code
Casual.
Refreshments
At registration we will serve you complimentary teas and coffees. Mid-morning break of teas and coffees are served at around 10.45. A light lunch will be served at approx 12.30.
Exam results
Once the exam scripts have been processed (about three weeks after the event), an email will be sent to you from WorldatWork with instructions on how to log into the WorldatWork web site to view your results.
Log into www.worldatwork.org with your ID and password. Click on My Profile in the upper right and then click on My Education Transcripts.
If you don't receive your exam results, please email or call WorldatWork Customer Relations department at customerrelations@worldatwork.org or +1 480-951-9191.
Passwords – if you have forgotten your password, under the log in screen at www.worldatwork.org there are tabs that say "I forgot my password" or "I need a password". If you are still having trouble, you can contact Customer Relations (contact information above).
Exam re-takes
If by chance you are unsuccessful in your exam, WorldatWork Society of Certified Professionals has partnered with Pearson VUE to deliver computer-based certification examinations at city locations throughout the world. The retail rate for an exam only is approx. $200 for members ($270 for non-members). Computer-based testing (CBT) allows you to schedule your exam for the date, time and location that work best for you.
Registration for your exam must be made with WorldatWork, either online at www.worldatwork.org or by calling Customer Relationship Services at +1 480-951-9191 outside of the U.S. and Canada. (Your complete registration and payment must be received before you can schedule your exam.) Your receipt will instruct you to visit www.pearsonvue.com/worldatwork to set up an account with your name and email address.
Certificates
Once all of the exams have been completed (and passed) a GRP certificate is posted to the participant. We suggest that participants keep their certifications current (every three years). Information about re-certification can be found here: www.worldatworksociety.org
We do not offer individual certificates for passing each exam but a participant can make a copy of their transcript under their My Profile information on the WorldatWork web site if they need a list of what they have taken.
SCHEDULE OF GRP REWARD COURSES IN LONDON/DUBLIN
E-reward.co.uk and WorldatWork are both globally recognised companies within the compensation & benefits field. Now we've joined together to host the internationally-recognised GRP qualification for reward professionals in the UK and Ireland.
TERMS AND CONDITIONS FOR E-REWARD.CO.UK COURSES
THE FOLLOWING TERMS AND CONDITIONS APPLY TO THE DELIVERY OF EDUCATION COURSES BY E-REWARD.CO.UK LTD (INCLUDING MASTERING REWARD COURSES; WORLDATWORK GLOBAL REMUNERATION PROFESSIONAL CERTIFICATION [GRP] COURSES AND EXAMINATIONS [PROGRAM]; IN-HOUSE AND CUSTOMISED TRAINING COURSES).
These terms and conditions apply between the person, firm, company or other entity specified on your booking form and E-reward.co.uk Ltd (company number: 4281768). Registered in England and Wales. Registered office 33 Denby Lane, Heaton Chapel, Stockport, Cheshire SK4 2RA, United Kingdom for delegate registrations for the course (including Mastering Reward courses, GRP courses with exam and in-house training courses) specified on your booking form ('Course').
Please read these terms and conditions carefully as they contain important information.
By submitting your registration to attend the Course you agree to be bound by these terms to the exclusion of all other terms. If you do not agree to be bound by these terms E-reward.co.uk Ltd will be unable to accept your registration.
Payment
You will pay E-reward.co.uk Ltd any fees specified in your booking form for the Course. Payment to E-reward.co.uk Ltd in GBP British Pounds is by BACS, wire transfer, cheque or credit card. It is a condition of booking that payment must be received by E-reward.co.uk Ltd before the start of the Course or no later than 30 days from the date of invoice, whichever is sooner.
If payment of your fees in full is not received before the Course, E-reward.co.uk Ltd may (at its sole discretion) either require such payment as a condition of your entry to the Course or refuse you entry to the Course.
Prices for each Course, where applicable, are correct at the time of publication. We reserve the right to change the prices at any time but changes will not affect registrations which have already been confirmed by E-reward.co.uk Ltd.
Each ticket covers attendance for one person only for the duration of the Course, and includes coffees, teas and light snacks during the lunch hour, as well as course materials.
All bookings are subject to value added tax (VAT) at 20%. You shall, on receipt of a VAT invoice from E-reward.co.uk Ltd, pay to E-reward.co.uk Ltd such additional amounts in respect of VAT as are chargeable on the supply of the Course.
Late payments
We understand and will exercise our statutory right to interest and compensation for debt recovery costs under the late payment legislation if we are not paid according to agreed credit terms. Under the Late Payment of Commercial Debts [Interest] Act 1998 – as amended and supplemented by the Late Payment of Commercial Debts Regulations 2002 (to incorporate the features of European Directive 2000/35/EC) – we are entitled to charge:
Debt recovery costs – £40 on debt up to £999.99; £70 on debt between £1,000 and £9,999.99.
Statutory interest – 8% above the Bank of England reference rate (fixed for the six month period within which date the invoices became overdue).
Delegate cancellations
Delegates who advise E-reward.co.uk Ltd of their cancellation in writing via email (to paul@e-reward.co.uk) 30 calendar days or more before the start of the Course will have their fees refunded – less an administration charge of 20% of the Course fees.
No refund will be made for cancellations received less than 30 calendar days before the start of the Course. Failure to attend the Course will be subject to the same terms.
You will not have any right to cancel a Contract for the booking of any customised/in-house training courses.
Delegate transfers
Transfers may be made to any other Course in the UK organised by E-reward.co.uk Ltd subject to space availability. All transfer requests must be made in writing via email (to paul@e-reward.co.uk) 30 calendar days or more before the start of the Course. There will be no fee charged for such transfers. One free transfer can be made for each course booking after which there will be a £100 administration charge for each further request.
Please note: We are unable to accept any transfer requests received less than 30 calendar days before the start of the course and no refunds will be made.
Substitutions with employees from your organisation are welcome at any time at no extra charge. You must email any substitutions (to paul@e-reward.co.uk) prior to the date of the Course.
Joining instructions
Final Course details will be emailed to delegates at least three weeks before the Course.
Course documentation
You will receive your course materials by post (First Class, Standard delivery) ahead of the Course. Participants registering 0-14 days before the start of the Course will receive their course materials on arrival for registration on Day one of the Course.
Hotel accommodation
Delegates are responsible for their own accommodation.
Course cancellations and amendments
The Course programme is correct at the time of going to press.
E-reward.co.uk Ltd reserves the right to change the format, speakers, venue location and programme or any other aspect of the Course at any time and for any reason, whether or not due to a Force Majeure event, in each case without liability.
'Force Majeure Course' means any event arising that is beyond the reasonable control of E-reward.co.uk Ltd including (without limitation) speaker or participant cancellation or withdrawal, supplier or contractor failure, venue damage or cancellation, health scares, industrial dispute, governmental regulations or action, military action, fire, flood, disaster, civil riot, acts of terrorism or war.
E-reward.co.uk Ltd reserves the right to change the date or cancel a Course at any time and for any reason without notice. Where circumstances force E-reward.co.uk to cancel a Course, E-reward.co.uk Ltd shall offer you the option of attending any rearranged Course that E-reward.co.uk Ltd chooses to organise.
If you do not wish to accept this offer, then you will (as your sole remedy) be entitled, at your discretion, to receive either a credit note or a refund in respect of your fees received by E-reward.co.uk Ltd for that particular Course.
However, where the Course is postponed for reasons due to a Force Majeure event, any of your fees received by E-reward.co.uk Ltd shall be applied to any rearranged or rescheduled Course and all these Terms and Conditions shall apply to any such transferred booking.
To the fullest extent permitted by the applicable law, E-reward.co.uk Ltd shall not be liable to you for any loss, delay, damage or other liability incurred resulting from or arising in connection with the cancellation or date change of the Course howsoever arising or any venue change.
For the avoidance of doubt, you acknowledge and agree that should the Course date be changed or cancelled, E-reward.co.uk Ltd is not liable for any travel or accommodation costs you may have incurred.
How we use your registration information
E-reward.co.uk Limited is a registered data controller under number Z7317541.
Your Course registration information will be added to our marketing database but will not be given to third parties without your prior consent.
E-reward.co.uk Ltd uses email addresses for its own purposes of keeping customers informed about Courses and providing product, service and information announcements.
If you supply us with your postal address online, you may receive periodic mailings from E-reward.co.uk Ltd with information on new products and services and upcoming Courses.
If you do not wish to receive information about products and services, please let us know by email (to paul@e-reward.co.uk).
Disclaimers
To the fullest extent permitted by the applicable law, E-reward.co.uk Ltd excludes:
all liability for loss, injury or damage to persons or property at the Course;
all indemnities, warranties, representations, terms and conditions (whether express or implied); and
any actual or alleged indirect loss or consequential loss howsoever arising suffered by you or any loss of profits, anticipated profits, savings, loss of business revenue, loss of business, loss of opportunity, loss of goodwill, or any other type of economic loss (whether direct or indirect).
If E-reward.co.uk Ltd is liable to you for any reason, its total liability to you in relation to the Courses (whether under these terms or conditions or otherwise) is limited to the amount of your fees received by E-reward.co.uk Ltd.
Views expressed by the Course instructors are their own. All advice provided at this course is for general guidance only. Any course delegates relying on information or advice given in the course of such training do so at their own risk.
E-reward.co.uk reserves the right to amend these terms and conditions from time to time. However, you will be subject to the terms and conditions in force at the time you submit your registration.
Last updated: 5th July 2017.